In this article, I will be guiding you on How to install WordPress Theme. In the recent articles, I have guided you on How to install WordPress on localhost using XAMPP and How to Install a WordPress Plugin in 2 Easy Step by Step Guide. If you haven't read those articles you need to read those cause they will help you with How to get around. As you know, WordPress is a free and open-source content management system based on PHP and MySQL. In this guide, I will be showing you how to install WordPress Theme.
---
How to Install WordPress Theme
---
In this step by step guide, I have covered two methods:
1. Installing a WordPress Theme using the WordPress Repository
2. Uploading a WordPress Theme using the WordPress Admin Theme Upload.
Method 1. Install a Theme using the WordPress Repository
The easiest way of installing a WordPress theme has to be the theme search. It makes the process so easy because we can search for the theme name which is available in the Repository and install it. The only drawback of this method is that the theme must be in the WordPress Theme Directory which is limited to only free themes.
The first thing you need to do is go to your WordPress Dashboard and click on Appearance » Theme » Add New.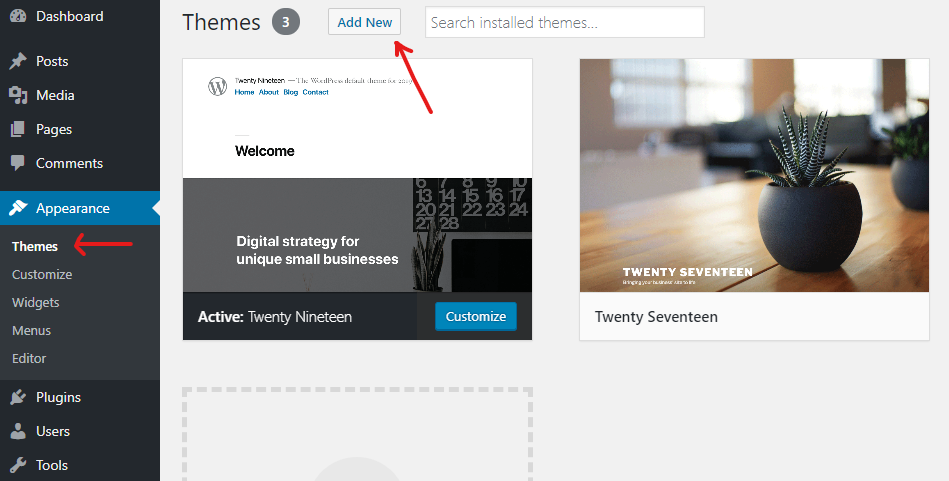 You will see a screen like the one in the screenshot above. Find the theme by typing the theme name or the features you are looking for like we did. After that, you will see a bunch of listings like the example below: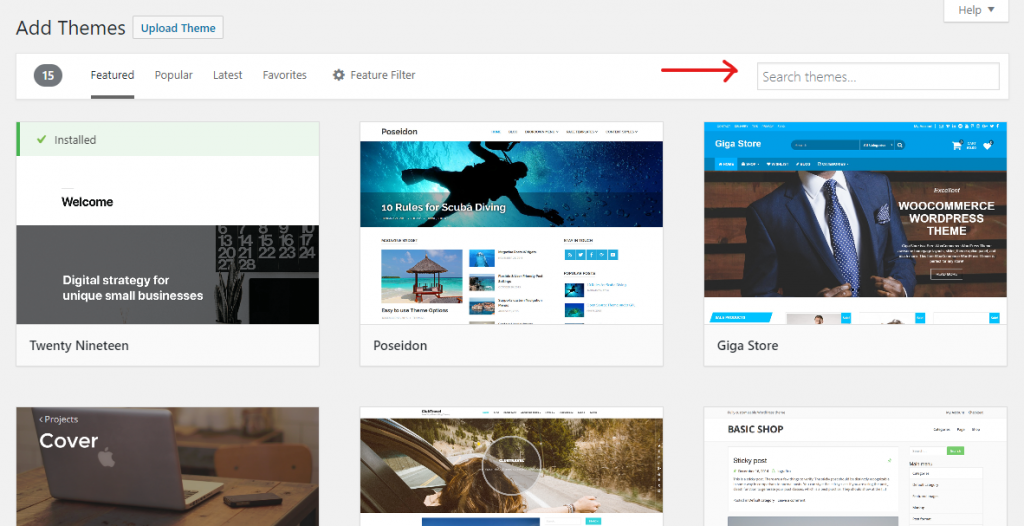 For finding the theme that you are searching for. You can type the name of the theme where I have marked the arrow.

You can pick the theme that is best for you. Since in my search, I am looking for Futurio which happens to be the one which is marked by the red box shown above.
Download and install it on your website. All you need to do is click on the Install which is very much simple.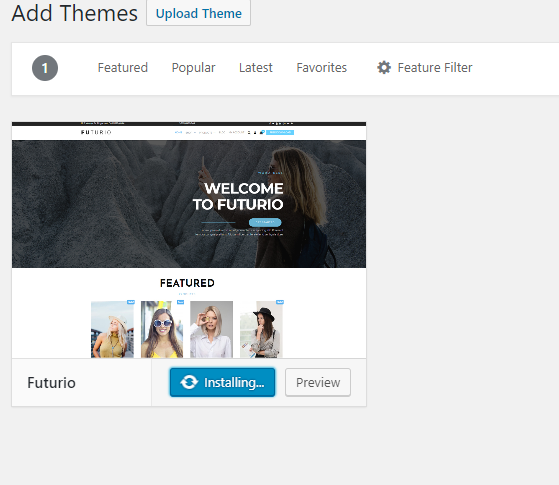 We can see that the theme is being installed. Wait for some minutes or maybe seconds depends upon the size of the theme file.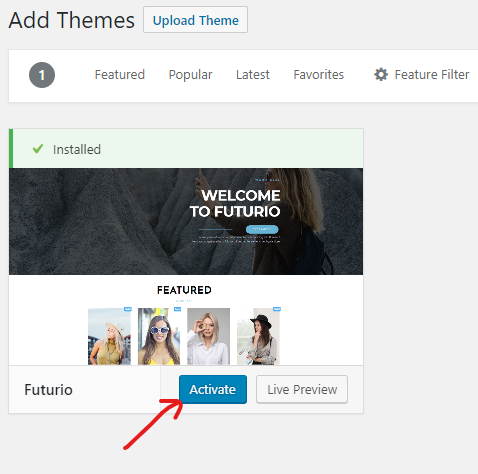 Now, To see how your site will look like you can click on the Live Preview button. Click on the activate button to apply that theme on your site.

If you have done all those easy steps correctly then you will get this message "New theme activated. Visit site". which means you have installed your theme successfully and you can play around.
Method 2. Install a Theme using the WordPress Admin Theme Upload
This is the second method that can be applied to install the paid themes which are not listed in the theme directory. That's why WordPress has the Upload method to install such a theme. I will show you how to install WordPress themes using the upload option in the WordPress Dashboard.
First, you need to download the theme from the source (which will be a zip file). Next, you need to go to the WordPress Dashboard and visit Appearance » Theme » Add New » Upload Theme page.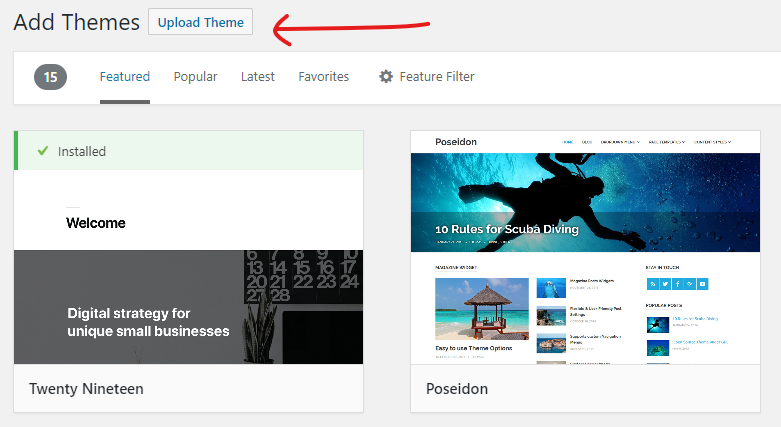 This will bring you to the themes upload section. Here you need to click on the choose file button and select the theme file you downloaded to your computer. In my case, I am going to install the Hestia theme.

Conclusion
Hurray!! ? ? Congratulations, I hope you have learned the method on How to install WordPress Theme. If you have any questions, suggestions, feedback please don't hesitate to write them in the comment box below because it will help us to improve or correct our contents. Thanks, Happy FOSS Computing. ?
Advertisement:
Automobile Accident Attorney
When you're injured in an automobile accident, you need a personal injury lawyer who is familiar with Waukesha and will investigate all needed areas.
Attorneys Say About Hiring a Car Accident Attorney We asked 16 attorneys to answer a simple. The auto accident attorneys of William McBride Law Group have successfully helped car crash victims across the country file personal injury lawsuits for their
Arun Pyasi is a Linux and Open Source Enthusiast who has years of Experience in Linux, Systems, DevOps, Cloud servers and Web Development.